Michael Portillo is spending 2022 filming great railway journeys for BBC2, for the fourteenth year in a row.  His series have now covered five continents.  He is also working on new televised walks, in his wistful series for Channel 5.  He has a Friday evening culture show on Friday evenings on Times Radio, and will be remembered for the sixteen years during which he occupied the sofa on BBC1's satirical late night look at politics, "This Week".  Before beginning his broadcasting career he had been a Member of Parliament for most of the period 1984-2005, serving as a junior minister under Margaret Thatcher, and in the cabinet for five years in John Major's government.
In this lecture, Michael will talk about his remarkable life and take questions from the audience.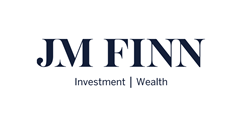 Sponsored by J.M. Finn & Co. 
JM Finn is a wealth management firm that seeks to provide a personalised approach to investment and wealth management for today's private investors and their advisers, by placing a dedicated investment manager as the central point of contact for all clients.
With over 100 investment professionals, JM Finn look after more than £11.8 billion on behalf of over 18,500 clients (as of 31 December 2021).
Itinerary
7pm – Doors
7.30pm – Lecture starts (40 minute lecture, 20 minute interval)
8.30pm – Conclusion of the lecture, Q&A & book signing
Tickets
Section A £22.00
Section B £19.50
PLEASE NOTE: Seating is first come first served within chosen section on the evening