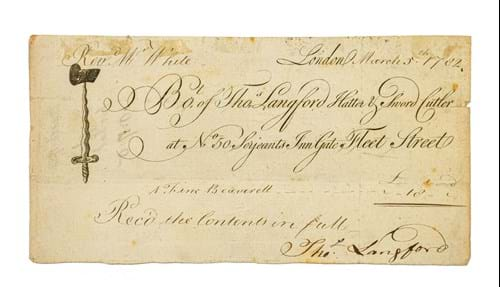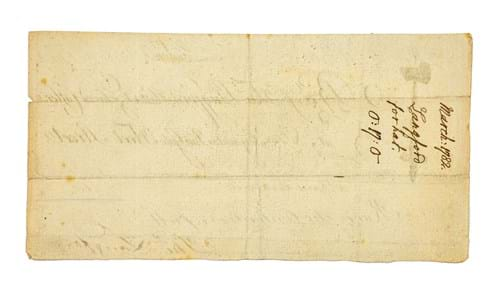 Gilbert White (1720-1793). Milliner's receipt with Gilbert White's autograph docket, 5 March 1782. The naturalist of Selborne orders a fine beaverett from Thomas Langford of 50 Serjeants' Inn Gate, Fleet Street.
Estimate: £200-£300 (plus buyer's premium)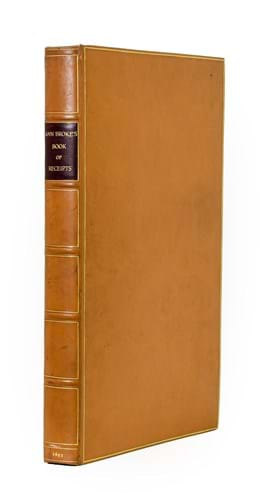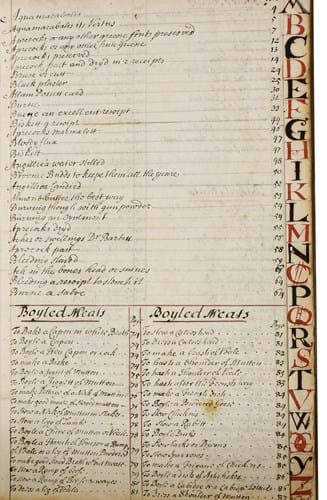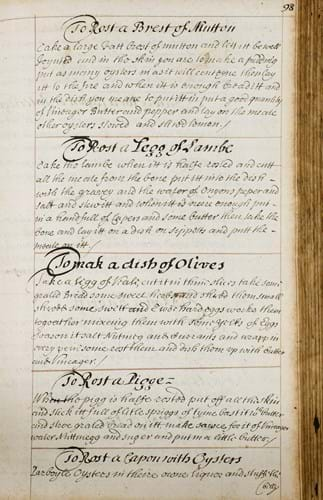 Cookery. Manuscript receipt book of Ann Broke, 1692. An extensive and early manuscript receipt book by the daughter of Sir Robert Broke, 1st Baronet (1622-1694), of Nacton, Suffolk, dating from the reign of William and Mary. One of 20 lots of books and manuscripts in the sale from the Turnor library at Stoke Rochford, Lincolnshire.
Estimate: £3,000-£5,000 (plus buyer's premium).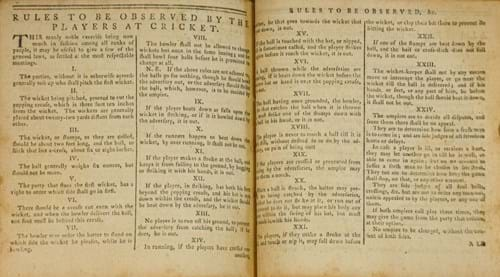 Cricket. 'Rules to be observed by the players at cricket' [2 pp., printed in:] The Sky-Lark, London: T. Evans, 1772. An extremely rare early printing of the laws of cricket, three copies only traced by ESTC (two at the Bodleian, one at Harvard).
Estimate: £500-800 (plus buyer's premium)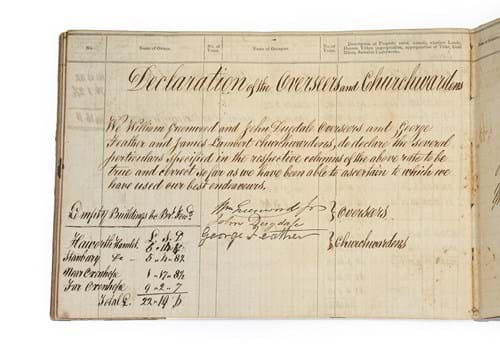 Brontë Family. Manuscript poor-rate ledger for the parish of Haworth, 1846. A substantial primary source for the social makeup of one of the most fabled milieus in the history of literature, exactly contemporary with the flowering of the Brontë family's collective creative endeavours.
Estimate: £1,000-1,500 (plus buyer's premium)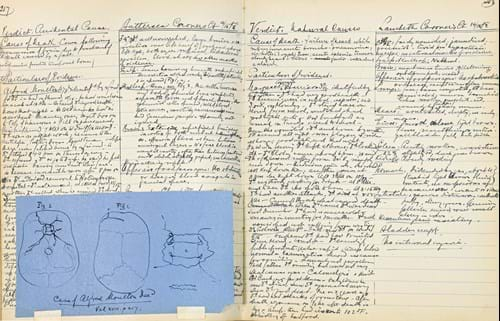 Jack the Ripper. Two manuscript daybooks kept by Ludwig Freyberger (1865-1932) as pathologist to the London South Western District coroner's court, 1902 & 1908. Contains Freyberger's report on the death of Maud Marsh, who was poisoned by Polish-born serial killer Seweryn Klosowski, known as George Chapman, one of the prime suspects in the Jack the Ripper murders.
Estimate: £500-800 (plus buyer's premium)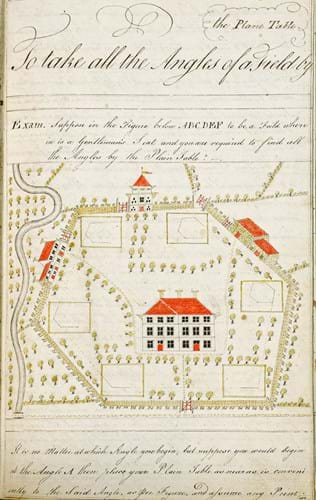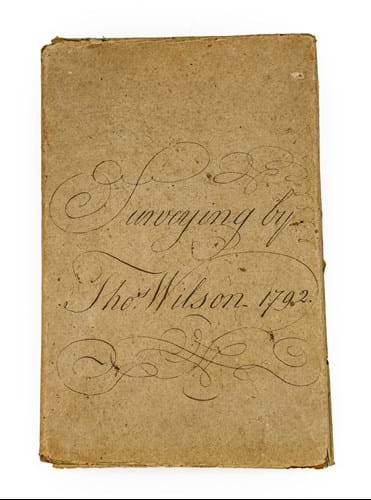 Yorkshire. Illustrated manuscript guide to surveying by Thomas Wilson, 1792-3. A remarkable unpublished document produced at the height of the agricultural revolution, containing over 100 original diagrams and estate plans.
Estimate: £500-800 (plus buyer's premium)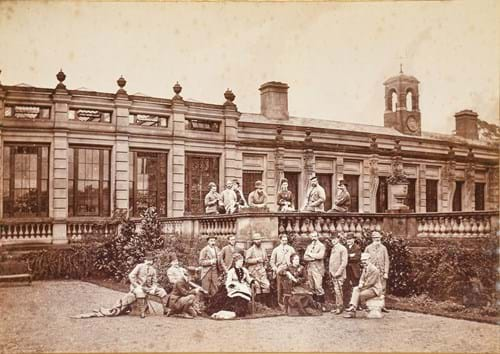 Marlborough House Set. Album of photographs taken at Packington Hall during the royal visit, November 1874. A unique visual record of the visit of the future Edward VII and Queen Alexandra to the seat of his close companion Heneage Finch, 7th Earl of Aylesford, whose divorce from his wife Edith a few years later provoked a scandal which brought the raffish behaviour of Edward's circle to public attention and ensured that Marlborough House became a byword for louche morals.
Estimate: £300-500 (plus buyer's premium)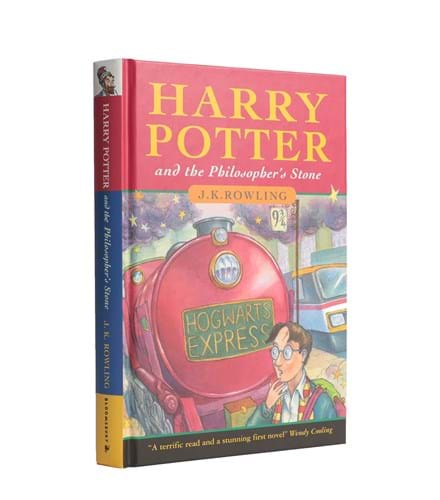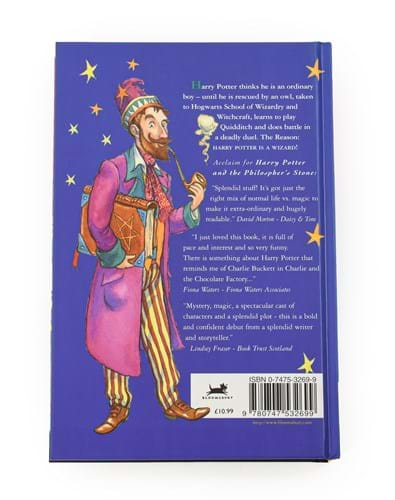 J.K. Rowling. Harry Potter and the Philosopher's Stone, London: Bloomsbury, 1997. First edition, first impression, case-bound issue, one of 500 copies only. Most copies were sent to schools and libraries, where they experienced high levels of damage and loss; this copy was purchased new by the vendors in 1997 and remains in superb condition.
Estimate: £20,000-30,000 (plus buyer's premium)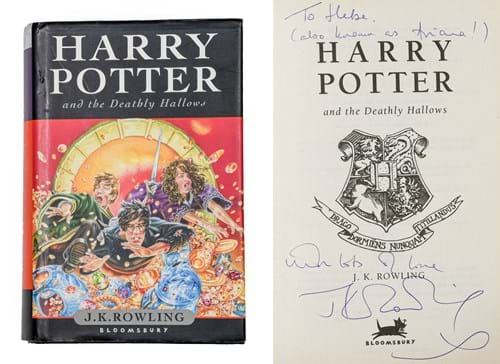 J.K. Rowling. Harry Potter and the Deathly Hallows, London: Bloomsbury, 2007. First edition, Ariana Dumbledore's copy, inscribed by the author 'To Hebe (also known as Ariana!), with lots of love, J K Rowling' on the title-page. The recipient was Hebe Beardsall (1993-), who played Ariana, the sister of Albus Dumbledore, in Harry Potter and the Deathly Hallows (2010-11).
Estimate: £3,000-4,000 (plus buyer's premium)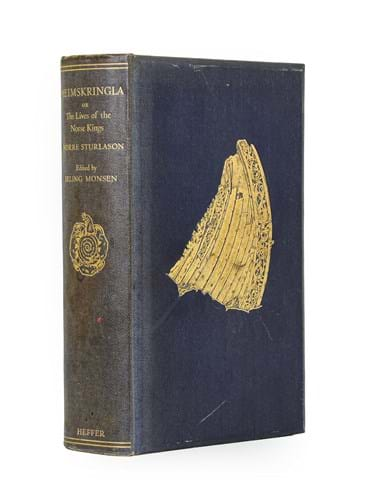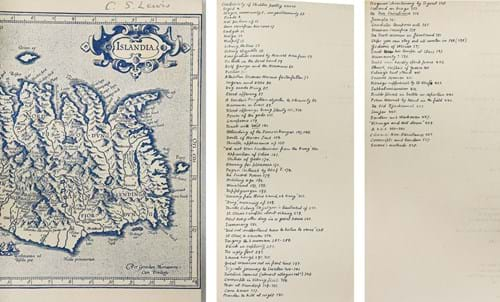 C.S. Lewis. Heimskringla, or the Lives of the Norse Kings, by Snorri Sturlason, Cambridge: W. Heffer & Sons Ltd, 1932. C. S. Lewis's personal annotated copy, one of seven lots of C. S. Lewis titles from the library of his lifelong Cecil Harwood (1898-1975) in the sale, including presentation copies inscribed by Lewis, and the dedication copy of Miracles (1947).
Estimate: £700-1,000 (plus buyer's premium)